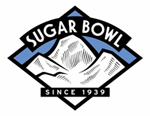 Sugar Bowl
(530) 426-9000

Lake Tahoe skiing insiders, know that Sugar Bowl Ski Resort is THE place to be on a powder day. Sitting at the top of Donner Summit, Sugar Bowl averages over 500 inches of snow annually and it's the dry fluffy stuff that comes across the valley, dropping on the "Bowl" first. Factor in Sugar Bowl's convenient location adjacent to Interstate 80 and points west, and a day of skiing or riding the pow, is a no-brainer.

First choice in Lake Tahoe - In 1938 Walt Disney and a few of his cronies helped pick this picture-perfect location, and placed the first chair lift in California on its pristine slopes. Opening in 1939, Sugar Bowl attracted the Hollywood elite and Bay Area socialites to its powder slopes and historic lodge. Time marched on, but Sugar Bowl has kept its allure for skiers and riders seeking those powder stashes, narrow chutes, and wide open bowls that Sugar Bowl was famous for. The Village Lodge remains a place for family and friends to hang out, catch some rays, and discover a bit of history. There is also a large selection of ski in/out Sugar Bowl vacation rentals to choose from for those who prefer to stay in a vacation home or vacation condo.

Sugar Bowl continues to add amenities and terrain. With the opening of Judah Lodge, the access to parking, gear rentals, and lessons became much easier. New in 2009 is a chairlift accessing the Judah Bowl area, opening up the ridge on top of Mt. Judah – a bit of "sidecountry" if you will. Factor in the wide variety of terrain off the Mt. Lincoln Express – chutes, bumps, easy blues; and the varied freeride terrain and parks off of Mt. Judah Express, and there's something for everyone at the "bowl". The best part is that Sugar Bowl has kept lift prices steady, bucking the trend set by many of the "larger" Lake Tahoe ski resorts.
MOUNTAIN FACTS

Ticket Prices:
Adult (23-59)
$82-$88/Daily
$72-$78/Half Day
Young Adult (13-22)
$70-$75/Daily
$60-$65/Half Day
Child (6-12)
$30-$35/Daily
$20-$25/Half Day
Child (0-5)
FREE
Senior (60-69)
$72-$78/Daily
$62-$68/Half Day
Senior (70+)
$32-$38/Daily
$22-$28/Half Day
Check website for more details
Services:
Child Care
Yes
Adaptive School
No
Lessons
Yes
Rentals
Yes
Repair Shop
Yes
Retail
Yes
Lockers
Yes
Overnight Storage
Yes
Day Lodge
Yes
On-Site Lodging
Yes